Entries for Campaign Brief's The Work are closed for 2022, so while we wait impatiently to hear of the brilliant pieces of work which were just that little bit more brilliant, we're strolling down memory lane looking at past winners.
Here are some of our favourites.
In 2020, Ogilvy Taiwan created this masterpiece of an idea for Ikea. 
As declared Nintendo dweebs, this crossover has us giddy. Not only did the idea get a whole generation of people playing with Ikea furniture, it also gave the client a huge pool of UGC to play with. 
Two thumbs up from us.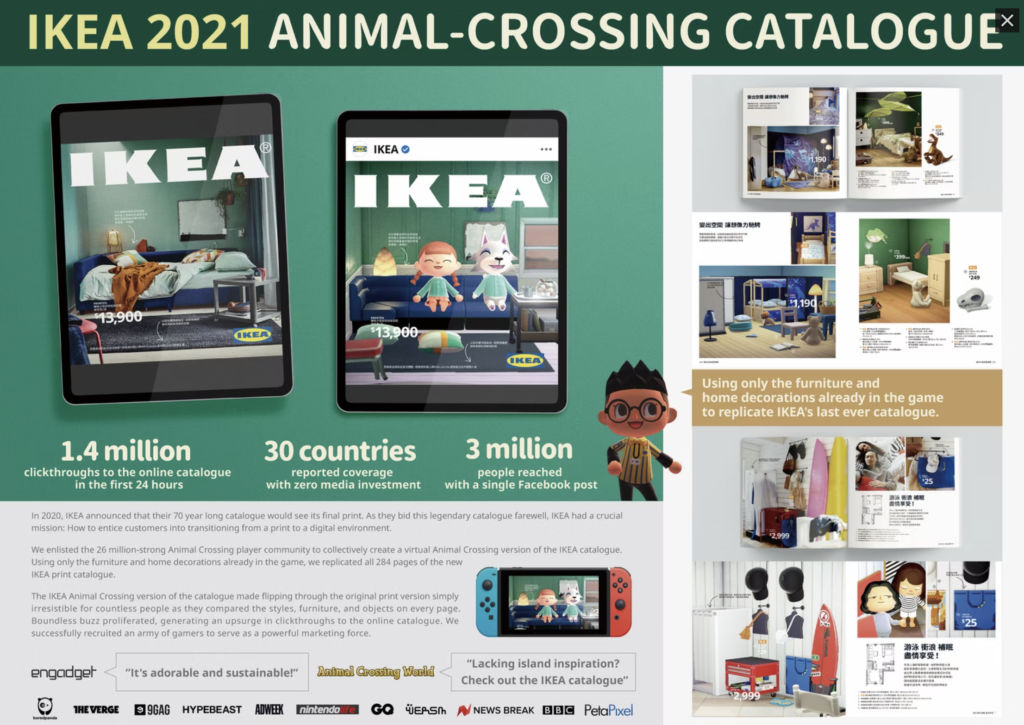 This tongue in cheek view of a distopian future where Australia is divided by a wall sees the country united in a love of lamb.
From the politicians bonding via shared bite a la Lady and the Tramp to the iconic locations this campaign reached, we love the big picture thinking.
Dry wit is a currency and we want more.
The early TVCs had us fooled into thinking a massive new game release was coming. 
Then once the campaign was revealed as a tourism push, we kept watching! If you didn't already want to see New Zealand, the footage would convince you to add them to your list.
We're looking forward to seeing the results announced and celebrating some local success with Western Australian winners.
You can find all the past year's winners on The Work website.